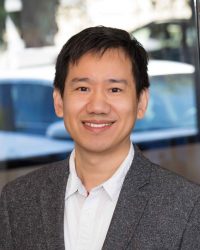 Xin Qu, Ph.D.
Xin is an atmospheric scientist with a broad knowledge of meteorology and climate science.
After completing a Ph.D. in Atmospheric Sciences from the University of California, Los Angeles
(UCLA) in 2007, he became a post-doctoral researcher and later an assistant researcher in the
Department of Atmospheric and Oceanic Sciences at UCLA. While at UCLA, he worked on a
range of research topics primarily associated with climate feedback processes involving snow,
sea ice and boundary layer clouds. A key focus of his research was to understand how these
processes impact the anthropogenic climate change on various spatial scales.
Our Vision
ADS strives to provide the best possible solution utilizing the most credible science and technology 
He is passionate about using regional atmospheric models to predict weather and climate. He is dedicated to improving the realism of the weather and climate simulations, by understanding
the intrinsic predictability in the regional- and local-scale atmospheric fluctuations and
limitations in the model design. Xin is also interested in applying the physics-based machine
learning to further improve the applicability of the weather forecast to utility companies. He is
proficient in several programming languages such as Fortran, Python, and NCL. He has authored 30 peer-reviewed papers.
Building products that mitigate and manage the
high impact weather risk.